UPDATED 03-05-13: THE BEST TIME OF DAY TO DRINK WATER, AND WHY…
UPDATED:  Tuesday, March 5, 2013  7:57 PM (My original post follows my update)…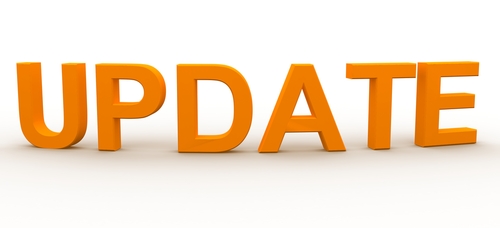 If you want another reason for making water your beverage of choice…
Take a look at these before and after pictures and inspiring story about 49-year old Theresa Borawski, a 428-pound woman, who lost a whopping 276 pounds!  It all started with ditching the soda in favor of water.  Most of us are well aware of the great benefits of drinking water.  Congratulations, Theresa, you are an inspiration to us all…
I weigh less than I did in eighth-grade! Morbidly obese woman loses 276lbs – and even her family don't recognize her
QueenBee
– – – – – – – – – – – – – – – – – – – – – – – – – – – – – – – – – – – – – – – – – –
When it comes to water, it's with me all the time—morning, noon and even on my nightstand.  The one time I don't drink it is when I'm eating because it interferes with digestion.  I find when I drink it about 1/2 hour before eating, it fills me so I eat less.
I came across this information at eface.in which explains when to drink water in order to maximize its effectiveness on the human body.   There are a couple of hints here that I was not aware of.  It makes so much sense, I thought it was important enough to share with all of you…
Correct time of drinking water
Essential to the survival of all organisms, water has always been an important and life-sustaining drink to humans. Excluding fat, water composes approximately 70% of the human body by mass. It is a crucial component of metabolic processes and serves as a solvent for many bodily solutes. Health authorities have historically suggested at least eight glasses, eight fluid ounces each (168 ml), of water per day (64 fluid ounces, or 1.89 litres), and the British Dietetic Association recommends 1.8 litres. The United States Environmental Protection Agency has determined that the average adult actually ingests 2.0 litres per day.
Correct timing to drink water, will maximise its effectiveness on the Human Body.
a) Two glasses of water – After waking up – Helps activate internal organs.
b) One glass of water – 30 Minutes before a meal – Help digestion
c) One glass of water – Before taking a bath – Helps lower blood pressure
d) One glass of water – Before sleep – To avoid stroke or Heart attack.
9 Responses to "UPDATED 03-05-13: THE BEST TIME OF DAY TO DRINK WATER, AND WHY…"